Tots


If you're looking for children's sites, the National Museum of Photography, Film and Television at Bradford has launched an educational games site for youngsters at
magic-factory.co.uk
.
The BBC has some excellent resources on its web site at
bbc.co.uk
. Why not check it out.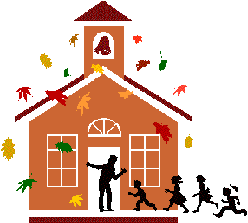 Chatburn Pre-School was opened in 1982 and is registered with social services for a maximum of 20 children. The latest visit from OFSTED, in November 2000, gave an excellent inspection report.

LEADERS

The two Leaders at the Pre-School are Mrs. Helen Stratton and Mrs. Judith Smalley. They have two qualified staff and a further two who are currently training in childcare.
LOCATION

The Pre-School is situated in the grounds of Chatburn C of E Primary School, Sawley Rd, Chatburn.
OPENING TIMES

Pre-School is opened from 9.00 until1.00am Monday - Thursday and for the rising fives, from Friday 9.00 until 11.30am. The basic charge is £3.50 for each child per session.
AGE ACCEPTANCE

The Pre-School is opened to children from 2 ½ yrs. up to junior School age. (All children must be fully toilet trained)
ENQUIRIES

Chatburn Pre-School
C/O Chatburn C of E Primary School
Sawley Rd
Chatburn
Clitheroe
Lancs
Tel -07799561199