Sunday School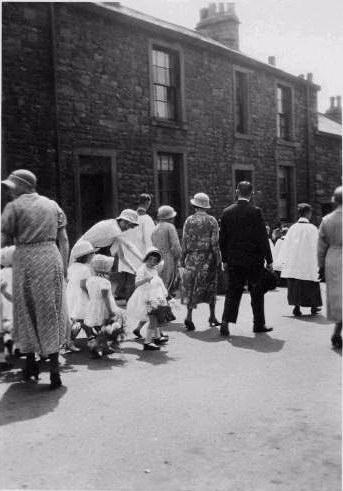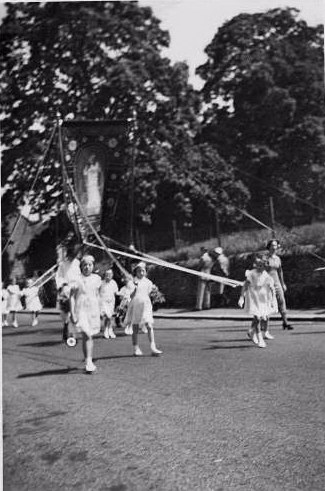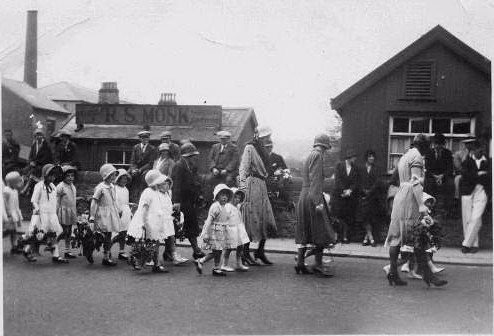 Chatburn Sunday School Anniversary Procession, 1930s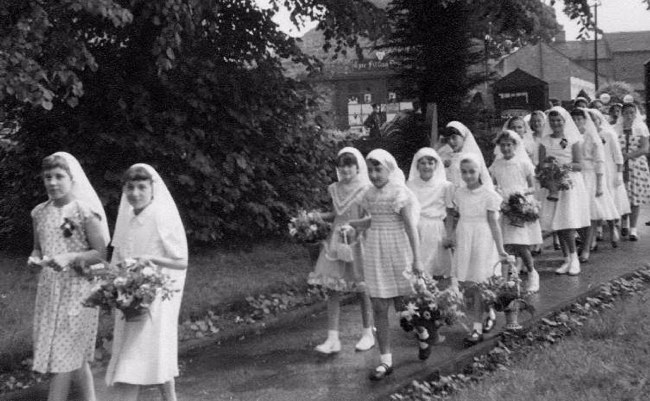 Christ Church Chatburn Sunday School, Anniversary Procession. c.1958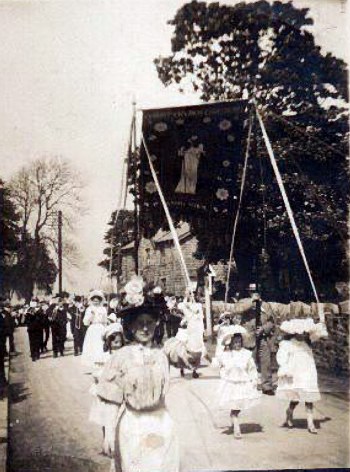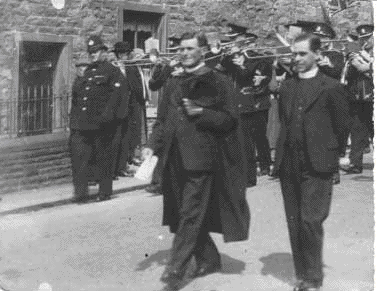 Walking Day 1940 - PC Bacon, Mr Swallow and the Methodist Minister
Photo supplied by Anne Greenhalgh (nee Bacon) whose father (in the photo) was village policeman from 1922 to 1947.
Does anyone have any memories, stories of those (not so long ago) days? If so,
send them to me
and I will publish them on the site.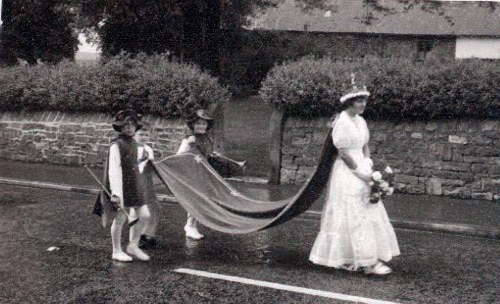 Kristine Briggs - Rose Queen 1960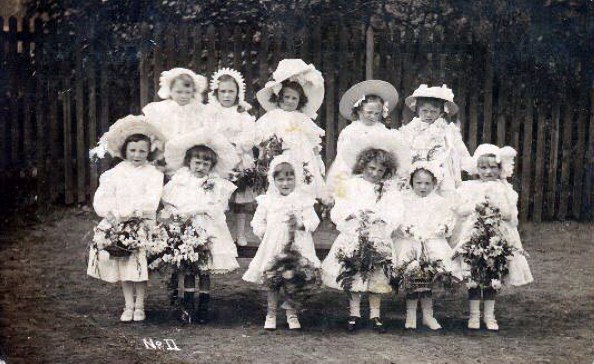 Any clues?