Village Announcements


Have you any news (or gossip) which you would like to announce on this page?
Let us know of any:
Birthdays, Engagements, Weddings, etc.
Seeking friends/relatives
, Lost & Found, Articles for Sale, and any of your own ideas for subject areas, that you would like publishing. We will be happy to include them on this page.

Announcements:
Does anyone have a photo of the 1952 Panto "Sleeping Beauty" starring Marlene H & Delia B?
Please contact the
webmaster
if you can supply.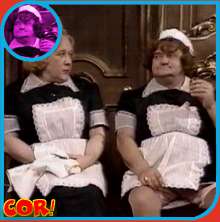 The Village Gossip:
PENSIONER'S CAT GOES MISSING AGAIN: LATEST.
MOTORIST FINDS FLAT TYRE: EXCLUSIVE.
C'mon folks lets have some real news!

Comments:

I am tracing my family tree. My grandfather - Harold Hargreaves - farmed in Chatburn in the late 1800's, early 1900's. At the 1891 census he lived at Sawley Grange, Sawley. Son of William and Betsy Hargreaves.
If anyone has details of the Hargreaves in Chatburn, I would love to hear from them.
Regards, Dianne Jackson
Help Wanted
I am looking for Gary and Judith Stizaker.
please pass-on e-mail address
Thank you.
Ian Clancy